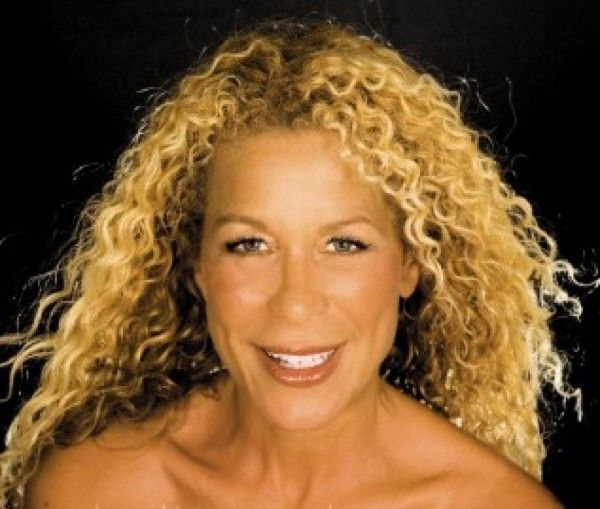 Daline's singing and songwriting chops are the legacy of her Beat-poet father, Jazz surrealist, Ted Joans. He made sure she spent her early years listening and seeing the Jazz Greats in the clubs of their native New York City. That smart and fortunate exposure to Jazz when she was so young lead her to pursue a life in music, and now her own experience onstage makes her a relaxed professional.

Daline's earliest recording sessions were for Lionel Richie and the Commodores, where she worked with the top studio session vocalists in the business. She went on to release several of her own critically acclaimed albums; achieving Billboard's "Top 20" on the Contemporary Jazz charts. Daline worked with smooth jazz saxophonist Gerald Albright, keyboardist Lonnie Jordan of WAR, jazz guitarist Ron Eschete, keyboardist Tim Heintz, composer and trumpeter George Shaw, and pianist, producer and musical director Joe Massimino, among many others.
Headlining the famous Harry Denton's Starlight Room in San Francisco, Daline was the lead singer for the renowned Starlight Orchestra from 1995-2005, before moving to Los Cabos, Mexico where she now makes her home.She's made a big impression in Mexico, performing frequently at the internationally known Zinco Jazz Club in Mexico City with her own group and also as lead vocalist with the 17-piece Zinco Big Band. Daline opened the San Miguel de Allende Jazz & Blues Festival in 2007 and 2008, and she is always asked to sing for every large festival and music event in Los Cabos.
Daline lives full time in Cabo, (but away from town, in the desert, on the ocean) with her husband, two cats and two adopted dogs. When she isn't gigging or recording, Daline loves teaching yoga, and was certified as a professional yoga instructor in 2001.  "Yoga helps my singing and singing helps my yoga" says this multi-faceted mix of talent!
THE DALINE JONES GROUP

With other gifted musicians, the Daline Jones Group plays a hip blend of Jazz with an edge of Latin and Pop Soul. Most often, Daline works with her musical partner, award-winning composer, Diego Ramirez (from Mexico), on piano, keyboard bass and vocals. Together, Daline & Diego have worked to create a brand that now has legions of fans all over Mexico and the US. They successfully toured the US together as a duo every year since 2011. They play together, compose and write together, recording more than 8 CDs in 10 years.
Joining them  for some performances is multi-talented Joaquin Gonzalez (from Guadalajara) on drums and percussion. Joaquin is a sought-after drummer known for his high energy onstage.  Additional musicians such as Diego's own brother, the extraordinary Arturo Ramirez on violin, Cabo favorite, Ender Lee on guitar, David Cantoni on sax, or Victor Cosio on guitar, often join in and take The Daline Jones Group to a whole other level. The dancing doesn't stop when this group is playing! They knock people out with their take on Jazz standards, Latin tunes from salsa to samba, old-school pop, rock to reggae -and light up the stage with music and energy.  Contact them for your event well in advance. Price lists available on request. 

The Daline Jones Group is based in Los Cabos, Baja California, Mexico.  Contact Daline through this website (on her Contact page)
Check them out: www.youtube.com/dalinejones or go to the links on her "Watch!" page.

SPECIAL EVENTS
Recent Event Clients include: The Guardsmen, NJ Chapter; Mercedes-Benz of America, Royal Bank of Canada, Honda/Acura of America, One&Only Palmilla, Querencia Country Club, Le Blanc Hotel, Hilton Los Cabos, Sheraton Hacienda del Mar, Hewlett-Packard, ABC Television, JR Reynolds,  Club Cascadas Hotel Los Cabos, Club 96 at Palmilla Los Cabos, Fiesta Americana, Pueblo Bonito Los Cabos, Temptations Resort Los Cabos, TerraMar, Destination Management Company of Mexico, Sir Francis Drake Hotel of San Francisco, CA and many private clients. 
MORE SPECIAL EVENTS
LifeLuxe Jazz Experience 2019, 2020 Los Cabos MX (www.lifeluxejazz.com)
Jazz Festival Weekend San Jose del Cabo 2014, 2015, 2016,  2018
Atizapan Jazz Festival Mexico City 2015
The Music Village, Mexco City  Concerts 2015, 2016
El Rincon de la Malinche in San Miguel de Allende, Mexico Sept 2010
Zinco Jazz Club, Mexico City 2007. 08, 09, 10, 11, 12,14
San Miguel Jazz Festival 2008 and 2009
Concerts on the Marina Cabo San Lucas Mexico 2009, 2010
LigaMAC Jazz Festival San Jose del Cabo Mexico 2006, 07, 08, 09, 10, 11


"The gorgeous and unforgettable vocalist Daline Jones is a living expression of talent continuing to blossom!"
- Destino Magazine, Mexico
 BUY DALINE JONES MUSIC:
www.cdbaby.com/dalinejones      www.itunes.com/dalinejones 
www.cdbaby.com/dalinejonesdiegoramirez
www.cdbaby.com/dalinejonesdiegoramirez1